What are our users are saying about our 2013 Upside Board?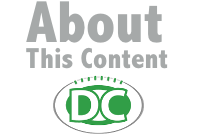 Want to see our track record? Check out how we did in 2012.
Our fantasy football Upside Board predicted some of the biggest breakout performances of 2012. Each season, Smitty creates 10 Bold Predictions, and we mean bold! Last year's list looked like this: #1 Russell Wilson, #2 A.J. Green, #3 Cam Newton, #4 Julio Jones, #5 Dez Bryant, #7 CJ Spiller and #10 Brandon Marshall… and, that was just 2012! Smitty predicted breakout fantasy football seasons out of Victor Cruz, Jimmy Graham and Cam Newton in 2011, Arian Foster, LeSean McCoy and Mike Wallace in 2010, Ray Rice in 2009, Michael Turner in 2008, and he called Adrian Peterson a top 5 overall player heading into his rookie season.
Need more convincing? View our testimonials or our about us page.

Related