In 2011, Smitty went on record predicting a top three tight end numbers out of Jimmy Graham, a tight end most didn't even have in their top 10 for dynasty tight ends.
FantasyPros highlighted Smitty's prediction in their 2011'S MOST ACCURATE DRAFT RANKINGS article. They had this to say on the topic: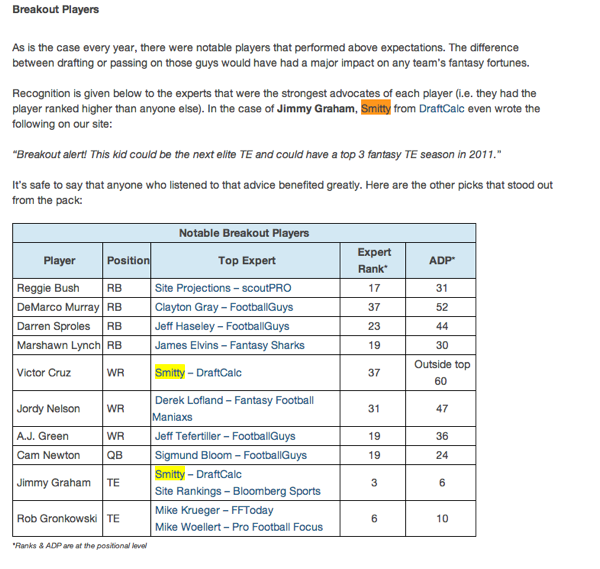 FANTASY PROS: "In the case of Jimmy Graham, Smitty from DraftCalc even wrote the following on our site:

SMITTY: 'Breakout alert! This kid could be the next elite TE and could have a top 3 fantasy TE season in 2011.'

FANTASY PROS: It's safe to say that anyone who listened to that advice benefited greatly."
FantasyPros also highlights Smitty's Victor Cruz prediction, showing that
Smitty had Cruz ranked 37th heading into his breakout year

(when his ADP was outside of the top 60).