This product includes:
ONE PERSON sketched (football player, celebrity, family member, etc.)
CUSTOM MESSAGE (up to 8 words)
What's Next?
1. After you PURCHASE, just WAIT FOR OUR EMAIL, which will provide further instructions.
2. Our email will ask: "WHO DO YOU WANT SKETCHED (athlete, celeb, you, etc.)?"
3. Our email will also ask: "DO YOU WANT A CUSTOM MESSAGE (up to 8 words)?"
Format/Delivery
- All sketches are DELIVERED DIGITALLY via .png or .jpg format(s).
- Turnaround is usually 2-4 DAYS.
Note: If you want one of our existing sketches (and just want it customized), no problem! Let us know once we email you!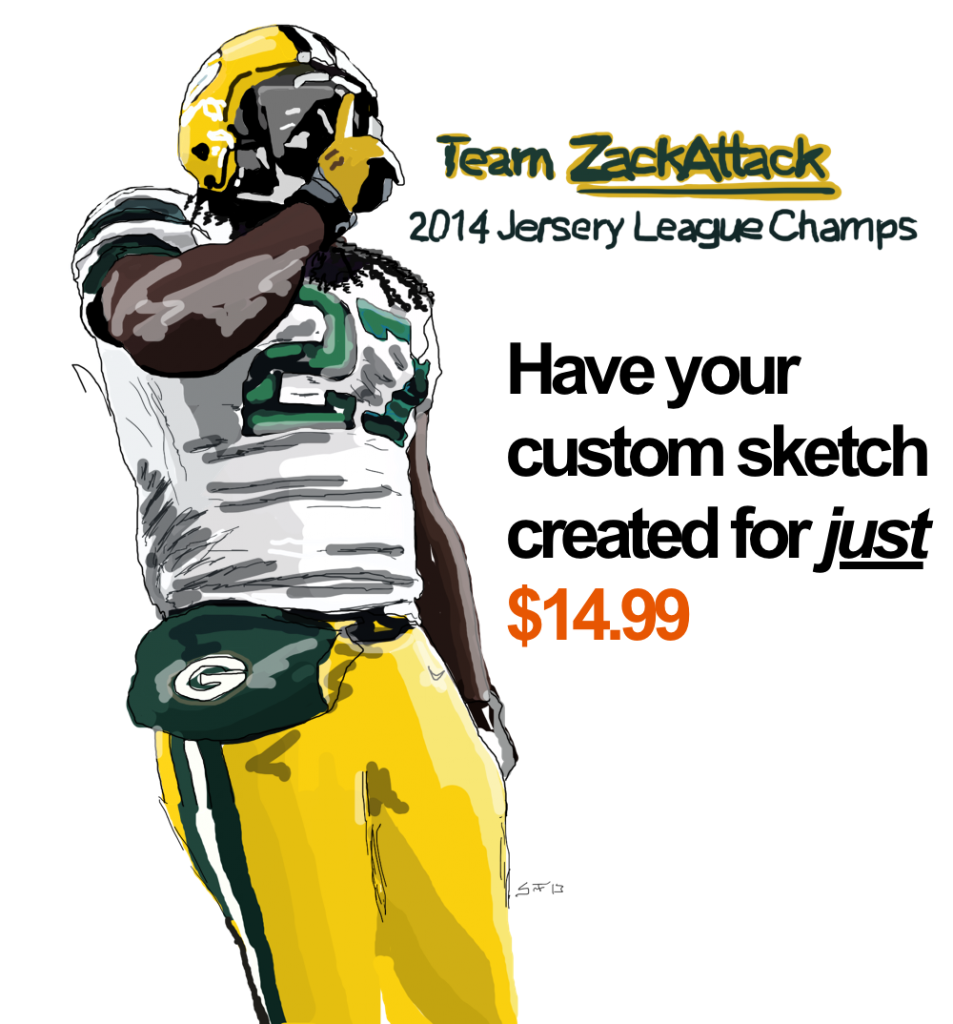 NOTE: We do NOT use other people's photos, art, or images, as references for sketches; all sketching is done in our own style and based on how we see the person/object. We will not sketch from copyrighted content. We reserve the right to reuse any sketch we create (ex, placing a sketch that we created on our site for promotional purposes, or using a sketch for multiple projects). You may NOT resell or redistribute sketches created by DraftCalc, and you MUST purchase our sketches in order to use them (meaning we do not permit anyone to take sketches from our site/examples displayed) | Terms